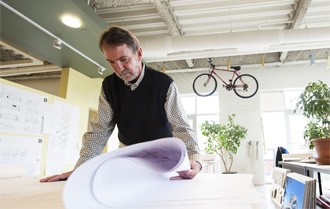 Clients choose Walter Robbs because they know we are as committed to their projects' success as they are. Our willingness to roll up our sleeves throughout the duration of a project assures that their objectives are met and, often, exceeded.
We listen well. This allows us to truly understand a client's needs and aspirations then produce very successful end products, whether they are initial feasibility studies or architectural designs for major new facilities.
Often, projects begin by immersing ourselves—through our unique programming process—in our clients' organization. Through collaboration and active participation, we are able to better understand their culture and dynamics and reveal any expanded objectives.
The objectives and scope of each project determine the team we assemble for it. Senior members of the firm, guided by the client, lead in-house professionals and co-ordinate with outside experts (including engineers and specialized consultants) who align with our philosophy of commitment.
Ultimately, the Walter Robbs approach is one that provides much-needed flexibility while fostering the open communication and hands-on collaboration that are critical to successful design and construction.