Firm History
Walter Robbs has always taken the long view when it comes to its work. Perhaps that's no surprise when you consider that the firm itself has existed for 50 years.
In 1965, recent graduates of NC State University, architects George Colvin, A.J. Hammill, and Lloyd Walter, relocated to Winston-Salem to establish a firm. Winston-Salem had several Fortune 500 companies and a strong cultural support for the arts. In this environment, the partners believed they could create a firm that championed quality design, put clients first and empowered staff for the future.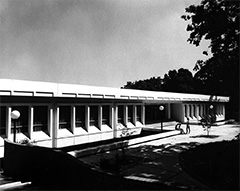 Colvin Hammill & Walter Associates grew quickly as they attracted such diverse clients as the Winston-Salem Recreation Department, the Greek Orthodox Church, the North Carolina School of the Arts and Wachovia Bank.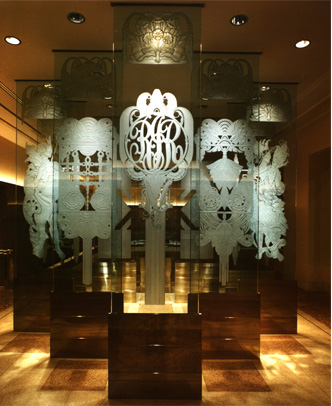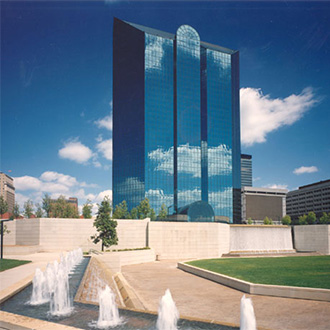 The early 70s was a dynamic time for real estate development and the firm, now Hammill-Walter Associates, realized several significant corporate headquarters commissions. Projects including the U.S. Courthouse and Federal Office Building in Winston-Salem helped establish the firm's credibility.
The commission for a major corporate office building, Reynolds Plaza, followed. R.J. Reynolds Tobacco Company's new 600,000 square foot corporate headquarters was a highly visible project, which led to the ground floor restoration of the company's adjacent, original headquarters, the 1929 Reynolds Building. This landmark of Art Deco was the prototype for New York's Empire State Building. The restoration project (designed in association with Croxton Collaborative) received a national Honor Award from the American Institute of Architects.
In 1981, the firm moved to our newly-designed office building on Coliseum Drive. Our presence downtown, however, remained strong with private sector developments that included One Triad Park and Corpening Plaza.
Throughout the 1980s, our range of expertise broadened considerably. Parking and transit facility design work for UNC Chapel Hill and the NC Department of Administration, along with municipal and urban design projects across NC, brought additional diversity to our work.
The firm's dedication to quality design, putting clients first and empowering its staff proved to be a formula for success. We expanded our services in 1986 to include interior design and, in 1988, the firm marked a new era and changed its name to reflect the combined leadership of Larry Robbs, Rence Callahan and Clark Pierce.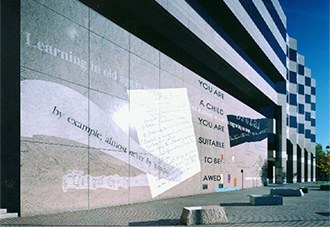 Walter Robbs Callahan & Pierce Architects, PA had several significant long-term projects in development at that time, including the College of Textiles on North Carolina State University's Centennial Campus (10 years from programming to completion) and the Public Education Building on the Government Mall in downtown Raleigh (7 years).
Closer to home, we garnered our first major project for Wake Forest University with the expansion of the Z. Smith Reynolds Library, and began our unique relationship with the students and administrators at Brunson Elementary School, as the school's first business partner.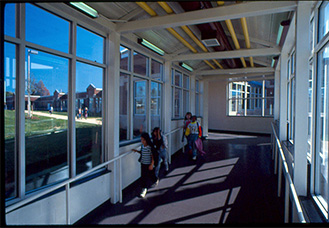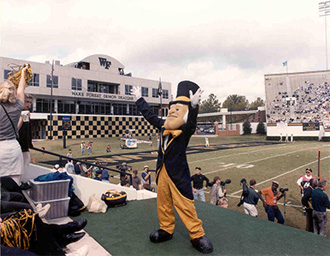 In addition to K-12 school master plans, renovation/addition projects and new school designs for Winston-Salem/ Forsyth County and surrounding school systems, Walter Robbs secured commissions to renovate and expand the UNC Greensboro student union and East Carolina University library. These and other projects established the firm as a leader in educational facility design.
We also began to focus on sports and spectator facilities throughout the mid-1990s. In addition to designing WFU's Bridger Field House, we designed a major expansion of ECU's Dowdy Ficklen Stadium. Athletic facility planning and design work with Wake Forest continued over many decades, with competition venues and support facilities for each of their growing athletic programs.
Starting with our participation in forming Winston-Salem's first Downtown Plan (in 1970), Walter Robbs has had a strong commitment to the city. In 1996, the firm moved to the historic Chatham Building at the intersection of Fourth and Cherry Streets in the heart of downtown
From this central location, we could participate more fully in the city's revitalization. The Linden Center factory conversion for Wachovia and downtown residential projects, such as the adaptive reuse of Indera Mills and Tar Branch Towers, all added critical density.
The firm's dedication to the community and the profession was recognized in 1999 when Walter Robbs was honored with the "Firm of the Year" award from the North Carolina chapter of the American Institute of Architects. The award, given to the state's most outstanding firm, validated our commitment to quality architecture, dedication to client satisfaction and meaningful contributions to the community. 1999 was also the year that the firm's remaining founder, Lloyd Walter, retired.
In addition to an emerging reputation in urban renewal, Walter Robbs was an early proponent of sustainability. Beyond renovating our own office to create a sustainable conference room, we created the role of Sustainable Design Director at the firm, years before the United States Green Building Council established its coveted LEED Accredited Professional credentials.
In 2002, the firm became a member of the USGBC and has since played an integral role in establishing a Triad chapter of which our Sustainable Design Director was Organizing Chair.
Our green credentials were underscored by our participation in the design and development of Trader's Row, a mixed-use building which reinvigorated the city's Downtown Arts District. With the building completed in 2007, Walter Robbs moved into the first LEED Certified project in Forsyth County: our own offices in Trader's Row. Since then, we have designed more than two dozen LEED Certified projects in North Carolina.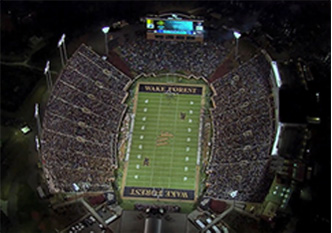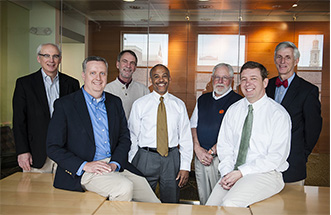 In the 2010s, the firm's portfolio grew to include major upgrades and expansions to the football stadium at WFU, a wide range of K-12 schools for districts across North Carolina, and many university projects for public and private institutions. Internally, architects Wesley Curtis, Ken McDaniel, Matt Messick and Steve Ulp joined Larry, Rence and Clark on the firm's management team. Walter Robbs also welcomed new design staff in Interior Design and Historic Preservation.
Larry Robbs, Rence Callahan and Clark Pierce are now Senior Partners in the firm, and Walter Robbs is led by a third-generation management team: Wesley Curtis (Chairman), Ken McDaniel (President), and Matt Messick (Vice President).